U Pe Maung Tin Collection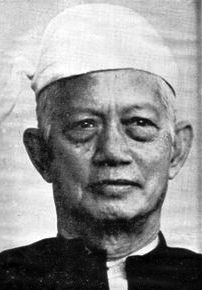 Brief Biography
U Pe Maung Tin (24 April 1888 – 22 March 1973) was a scholar of Pali and Buddhism and educator in Myanmar, formerly Burma. Born to an Anglican family at Pauktaw, Insein Township, Rangoon, he was the fifth child of U Pe and Daw Myaing. His grandfather was the first Burmese pastor of Henzada. He learnt the basic Buddhist texts at a local private school before he went to Rangoon Government High School where he won a scholarship at age 14.
He graduated with a B. A. degree from University College, Rangoon in 1909 and an M. A. degree from the University of Calcutta in 1911. U Pe Maung Tin became the first national professor of Pali language at University College, Rangoon, and also, at the age of 24, the youngest professor in Burma in 1912. The position came with the post of librarian of Bernard Free Library and the job of Honorary Secretary of the Burma Research Society as well as editor of its journal JBRS. He was called "M.A. Maung Tin" or "Pali Maung Tin" because of his knowledge of Buddhism. He obtained his Bachelor of Letters (B. Litt.) degree from Oxford University in 1922. He had also visited Paris for further studies (1920–21), and was invited back to lecture on Asian literature in 1936.
U Pe Maung Tin was the only Burmese to be appointed to the commission set up in 1918 to establish Rangoon University independent of Calcutta. He then worked hard to raise the status of Burmese literature as an Honours degree subject. He himself brought out texts to teach. The first course was taught in 1924, and the first student was Sein Tin who graduated in 1927 and later became famous under the pen name Theippan Maung Wa.
He was close friends with professors J S Furnivall of the BRS and Gordon H Luce, who married his sister Tee Tee in 1915. He contributed to various language debates held by the Society (1922–1925). The year 1934 saw the publication of Hkit san pon byin (Experimental Tales), a collection of short stories in a new style of writing, by his students Theippan Maung Wa, Zawgyi and Min Thu Wun, followed by an anthology called Hkit san kabya (Experimental Poems). Professor U Pe Maung Tin explained in his foreword that he coined the word hkit san (testing the times) as he wanted his students to experiment and test the reaction of the readers. He was also an accomplished musician and had helped sponsor the Rangoon College Philharmonic Society.
U Pe Maung Tin became principal of University College, Rangoon University, in 1937. In 1939 he was elected president of the Burma Research Society. After the Second World War in 1946, he retired at age 58. He was however asked to serve as principal of the University of Adult Education in 1947. He then became chairman of the University Translation and Publication Advisory Board and professor emeritus of Pali the following year. He was re-elected president of the BRS in 1950, and awarded an honorary doctorate LL. D. by Rangoon University in 1952.
In 1957-58 U Pe Maung Tin visited the United States of America to lecture on Buddhism at the University of Chicago which awarded him an honorary doctorate. He was also invited to speak at Bucknell University, Pennsylvania. In May 1959 he attended the East Asia Christian Conference meeting in Kuala Lampur, and later went to China as a member of a cultural exchange delegation.
From 1960 to 1964, U Pe Maung Tin served as chairman of the Burma Historical Commission. He led the Burma Translation Society in compiling the Burmese Encyclopedia. In 1968 the BRS marked his 80th birthday with a special celebration. The Pali Text Society in 1972 requested him to become their editor for the 50 volume publication of the Atthakatha, the year before he died in 1973 at age 85.
Many did not realize that he was a Christian and thought he was a former Buddhist monk because of his knowledge of Buddhism. He was a leader of the Christian Literature Society of the Burma Council of Churches. A popular story was that some of his students asked him to become a Buddhist because of his familiarity with the religion and the similarity of his thoughts with Buddhist philosophy. U Pe Maung Tin reportedly told them that it had been a long time that he was a Christian, and at his age, he did not want to abandon his 'old wife' for a new one.
Credit : Wikipedia
Collection
1. Transliteration of Foreign Names and Words into Burmese
221035

2. Talaing inscriptions in a bell cast by Anauppet
181021